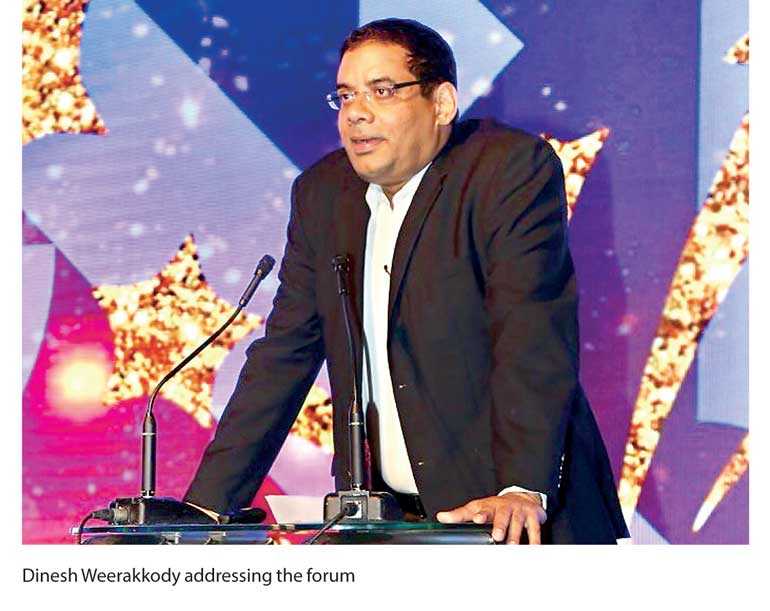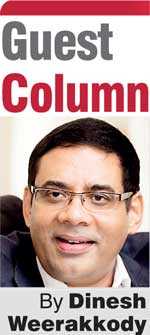 I would like to begin by congratulating the Great Place to Work Institute for organising this event to recognise 'Sri Lanka's Best Companies to Work For' for the fifth time. I have been attending this event since 2005.

Today I like to share with you a few inspirational comments made by Paul Polman, the Chief Executive Officer (CEO) of the British-Dutch consumer goods company Unilever. Polman has received several awards for business leadership related to sustainable development. Paul is also the global Chairman of the International Chamber of Commerce (ICC), the largest, most representative business organisation in the world.

Paul's commitment to long-term, sustainable business growth is an inspiration for other business leaders. Paul has made Unilever a shining example of what can be achieved when creativity and innovation are integrated into business.

Recently, at a dinner hosted for business people representing 160 countries in Paris, he told a room full of people: "While we enjoy this expensive dinner this evening, in the best restaurants in Paris, we must not forget that more than 160 million children in the world are stunted from malnutrition, eight million people die prematurely each year from pollution, the world's richest one billion people consume 75% of its natural resources and we are wasting 30% to 40% of the food in this world, whilst 600 million people go to bed hungry." He went on to say that he is amazed that this situation is even possible. "As companies why don't we have the courage to find solutions to these problems?" he asked.

Therefore I believe the time has come to change the way we do business and make money. Businesses in the future would be expected to solve the issue of poverty, the issue of climate change and help the Government to get more women into the workforce. Therefore friends, firms of the future to ensure its very survival would have to:

nPromote equal opportunity – Merit not connections

nWork to eliminate poverty in the communities they work with (in Sri Lanka around 6% are living on less than Rs. 300 a day)

nReduce the gender gap – Gender participation in Sri Lanka for example is 34%, despite so many women getting qualified.

So to achieve our Sustainable Development Goals, companies will need to get their employees to walk and live these for values.

1) Morality – Proper behaviour

2) Justice – Fairness is administered

3) Accountability for their talk and action

4) Charity – Goodwill towards others, not handouts. These behaviours must become an integral part of the way we run our businesses. To achieve this, HR leaders would have to act as the promise keepers in companies.

In the next five years, environmental risks, low female participation in the workforce and poverty will become key problems for any business operations, from banking to transportation to manufacturing to growing crops. More and more customers will begin to shun companies that fail to address these issues, while businesses that practice gender equality, equal opportunity and environmental preservation will become more profitable and be able to attract and retain the best talent.

On the other hand, the Government must also be determined to make the country environmentally sustainable and therefore give priority for protecting the environment since we are all in agreement that we need to safeguard the rich bio-diversity in Sri Lanka. The National Human Resources Development Council looks forward to working closely with the private sector, and other development partners to address many of these issue affecting our Human Resources.

It is a privilege to me to be here today attending this event. Thank you.
(Speech delivered by Dinesh Weerakkody, National Human Resource Development Council of Sri Lanka Chairman and ICC Sri Lanka Chairman at the Great Place to Work Institute Awards Ceremony at the Colombo Hilton on 11 July.)