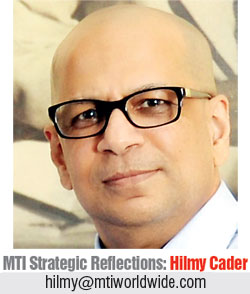 Even after discounting for political rhetoric (on all sides), economists are convinced that our economy is in a critical stage. This course is the culmination effect of how the economy has been managed over the last few decades. At the same time, we have a banking sector that is among the best in the world – in terms of its spread (profitability) and year-on-year growth! We also see super high growth in the micro finance industry, not forgetting the still thriving informal money lenders!
How does one reconcile this? Banking efficiency – economic inefficiency? Lack of competition? Ignorant saver? Captive borrower? Disproportionate returns to shareholders Vs. staff? Is it an issue with policy, process or the players?
Rings a bell? Time for soul searching!