The role of the regulator in a developed or in a developing market involves developing, implementing and promoting a consistent set of regulation, providing oversight and enforcement in order to protect all investors, maintain fair, efficient and transparent markets, and addressing any systemic risks that may exist in the market from time to time.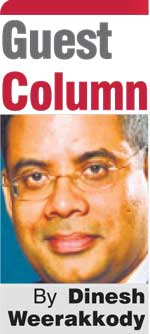 In order to achieve these the regulator should have operational independence and accountability in the exercise of its powers and functions and observe the highest professional standards and demonstrate competence. The regulator therefore should not overstep the responsibility instead allow the markets to evolve within the accepted parameters and support business growth.

The ever-increasing cost of compliance is often a big challenge for most small time businesses to grow and expand. The regulator would therefore need to continuously educate the SMEs about the benefits of listing and about the capital markets, because compliance has a cost but the benefits of listing overweight those costs. It is actually lack of awareness of opportunities that prevent most companies coming to the market.


Expectation

The regulator should also continue to promote more liquidity for potential foreign investors to attract more FDI into the country. The approach could be twofold.

a) Make it mandatory for public listed companies to maintain a minimum public float. This is expected to release more closely held stocks to the market and a strategy to promote more IPOs into the market targeting a large number of successful but non listed companies.

b) While they encourage more companies to list they also need to support the two corporate director training programs initiated by the Institute of Chartered Accountants of Sri Lanka and the Institute of Directors to build capacity in the boardroom to safeguard the interest of the public and the investor.

The regulator should study the rules imposed by regional counterparts related to independent directors to assess what initiatives are required in this area.

Some of the areas that need focus are;

A) Strategies to strengthen the corporate debt market

B) Demutualisation of Colombo Stock exchange

In addition;

1.Strengthening the broker back office system through harmonisation amongst the brokering houses by using the latest technology.

2.Enhancing capital market education and improving financial literacy in the sector.

3.Introduction of a central counter party CCP system which is critical to broad base the product portfolio.

4.Changes to the SEC act to further fine-tune the regulatory framework where major emphasis would be to provide civil and administrative enforcement powers.

5.Create a framework to boost the unit trust industry.

6.Facilitate derivatives and expand the bond products, introducing ETF, introducing REITS, etc.

7.Initiative to increase the number of listed companies in the market; currently around 290+.

8.A clear strategy to attract new investors both local and foreign to expand the capital markets.
(The writer is an Advisor to the Ministry of Policy Planning and Economic Affairs.)