Shareholder value creating is a refreshingly simple construct i.e. companies that grow and earn a return on capital that exceeds their cost of capital, create value.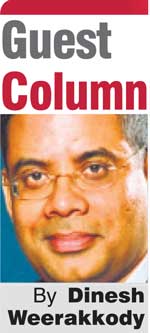 The 2008 financial crisis is the most recent reminder that when executives, boards and investors forget their guiding principles, the consequence is disastrous. So much so, in fact, that some economists call in to question the very foundations of shareholder oriented capitalism.

As a result of the meltdown, governments are pushing for more regulation and fundamental change in corporate governance. Academics and even some business leaders have changed their focus from increasing shareholder value to a broader focus on all stakeholders, including customers, employees, suppliers and local communities.


Shareholder value

Creating shareholder value is not the same as maximising the short-term profits, and companies that often confuse the two, often put both shareholder value and stakeholder interest at risk.

A system focused on creating only shareholder value isn't the real problem; short-termism is. Great managers don't compromise on safety, don't make value by destroying their existing networks, just because their peers are doing it, and don't use creative accounting or financial gimmicks to boost their short term profits, because ultimately such moves undermine intrinsic value.

What we need now more than ever before is a clearer definition of shareholder value creation that can guide managers and board of directors rather than blurring their focus with a vague shareholder agenda.

Companies are better able to deliver long term value to the shareholders when they consider key stakeholder concerns; the key would be for companies to examine those concerns systematically in one go to create opportunities to deliver on both objectives and thereby build a sustainable business.


Balancing stakeholder interest

There is now a need for companies to focus on a broader set of stakeholders, not just shareholders. Therefore to create long-term shareholder value it is now necessary to satisfy other stakeholders as well.

A company for example that tries to boost profits by providing shabby working environments relative to competitors, by underpaying employees, or cutting back on benefits will have trouble attracting and retaining high quality employees.

Lower quality employees means lower quality products, reducing demand and hurting reputation. More injury and illness can invite regulatory interventions and more union pressure. Higher employee turnover would increase recruitment cost, loss of productivity and training cost.

With today's more mobile and more educated workforce, such a company would struggle in the long term to retain good staff against competitors offering more attractive incentives. However, if the company earns more than the cost of its capital, it might afford to pay above market wages and still prosper.

But treating employees well is always good for business. But how well is well enough? A shareholder focus doesn't provide an answer. Stakeholders' focus does.


Conclusion

Shareholder capitalism has taken a huge beating in recent years, and given the complexity of the issues, it is unlikely that either the shareholder or stakeholder model of governance would be seen to be far superior to each other. However, a shareholder model thoughtfully embraced as a collective approach to present and future value creation is the best at bridging the board and varied interest of the shareholder and other stakeholders alike and the best path to broad economic prosperity.
(The writer is a senior company director.)