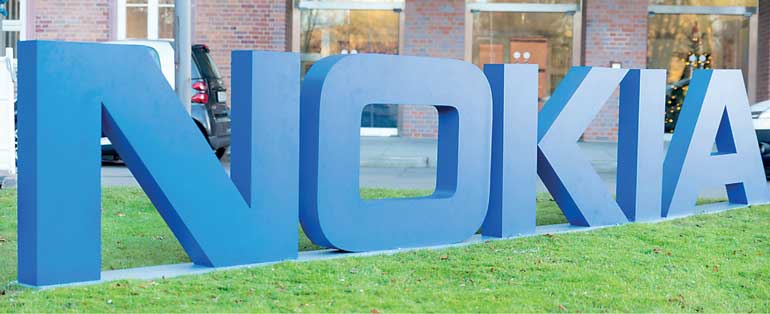 Research suggests that Nokia's management was certainly aware that a digital revolution was underway, but failed to recognise the increasing importance of software, while overestimating the power of its brand
When many of us started using a mobile phone in the 90s, the Finnish company Nokia and the US company Motorola dominated the hand phone market. Unfortunately both companies overestimated the strength of their brands and were forced to divest their mobile device businesses to other companies.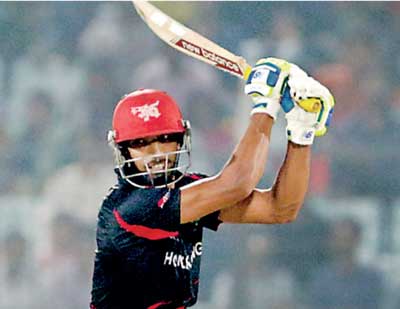 In fact, market share of Nokia in 2000 was over 31% and growing, by 2007 up to nearly 50%, by 2010 had slipped to 38% with the entry of new players. And by 2015 it had dramatically slipped down to 7%, when global demand for mobile devices had increased by 19%. In just five years Nokia fell from dominating the mobile phone industry to abandoning the handset business, a swift fall from grace with lessons for market leaders and political leaders.

"The Japanese made the smallest, the Americans made the lightest, but the Finns made the best" so ran a US magazine advert for the Nokia 101 back in 1992. It is hard to disagree with the sentiment. Nokia made the best use of the technology of the time, wrapping each new mobile in a modernist shell in which form followed function. They made some of the most usable mobile phones of the 80s, 90s and 2000s.

The Finnish company Nokia was one of the first into the mobile phone business. Nokia's involvement in the industry goes back to the 60s when car phones were the only way to use mobile communications. Nokia's first non-car phone was the Mobira Talkman, for the NMT (Nordic Mobile Telephony) network in 1984. Their first phone you could hold in your hand was the Nokia/Mobira Cityman 1320 from 1987.

Nokia's design aesthetic and its commitment to digital phones in the 1990s helped it overtake Motorola as the world's leading cell phone supplier. Nokia was always ahead of the game, anticipating trends and making new markets. Nokia's young designers were able to read and exploit the difficult young professional and teenage markets and produce phones that were trendy as well as usable.

Nokia phones in 2007 were top business accessories as well as fashionable consumer products. The Nokia 2110/2110i series was the definitive business phone for many years. Nokia also entered the premium phone business with the Nokia 8110 which starred in the science fiction film, The Matrix, as well as pioneering the smart phone concept with the 9000i Communicator, winner of What Cellphone's most innovative phone of 1997.


Where Nokia went wrong

However, Nokia clearly demonstrated its vulnerability, when Apple introduced the iPhone. The story of Nokia, is a particularly salutary business case about the fast-moving, high-risk, high-reward, tech sector for consumer goods. The rapid decline, which ended with the 5.44 billion euro sale of the mobile phone division to Microsoft, owed much to Nokia growing too big, too fast and its management getting drunk on their own success.

Looking back after years of Apple iPhone dominance, some may have difficulty in recalling that Nokia, in its heyday in 2007 took more than 50% of the world market for early smartphones. They had become arrogant at Nokia and as a result they were too slow to react to changes in the world around them. Consequently Apple and Android crushed them for good.


Apple's entry

The technology of the iPhone upended the mobile handset business. It also highlighted the critical importance in any business, but particularly in the high-tech sector, of getting the timing right. Not only did the iPhone, with its touch screen, become a hot fashion item worldwide, but also the operating system with paid-for applications invented a new revenue stream for Apple.

When Google's Android took off in 2009, it became clear that handset manufacturers had lost dominance to the operating systems, which generated revenue from applications sold to users. It is no longer possible to consider telecommunications, consumer electronics and computers as separate sectors.

Now that is where Apple had an all-important lead thanks to Steve Jobs: it brought the right hardware and software together at just the right time. If for example Apple had shut down its heavily loss-making PC business in 2000, it would never had been able to launch the iPod, iTunes, iPad, etc.


Lessons from Nokia

Research suggests that Nokia's management was certainly aware that a digital revolution was underway, but failed to recognise the increasing importance of software, while overestimating the power of its brand.

In a book full of his memoirs in October 2013 Nokia's former Chief Executive Jorma Ollila said the company peaked too soon – investing heavily in smart phone technology before operators were ready to offer services. Analysts said another lesson is to have the appropriate expertise on the board. They said that Nokia had suffered from a culture of sycophancy towards Ollila – at the helm for 14 years until 2006.

"During times of transition, the board must have real industry experts – not random executives," said Tero Kuittinen at Alekstra consultancy, a Finnish consultancy. He held that Ollila had been surrounded by "sycophants who had no competence to address software challenges".

Nokia kept developing its Symbian operating system but was slow to introduce touchscreen capability. In 2010 it made a partnership with Intel to develop a different operating system, but abandoned this after a year and turned to Microsoft's new mobile Windows platform. Nokia is just one example of the high stakes in high-tech consumer goods.

Telecommunications equipment manufacturers Ericsson and Motorola suffered a similar fate and sold their handset businesses after being overtaken by innovation. Canadian firm BlackBerry is another example of a market leader fallen by the wayside. Sony, which picked up Ericsson's handset business, has also had difficulty making money out of mobile despite its consumer electronics pedigree.

In the final analysis, companies and governments sometimes need to make tough, radical choices to refocus their operations and administrations to ensure its own long-term survival.
(The writer is a leading HR Thought Leader.)