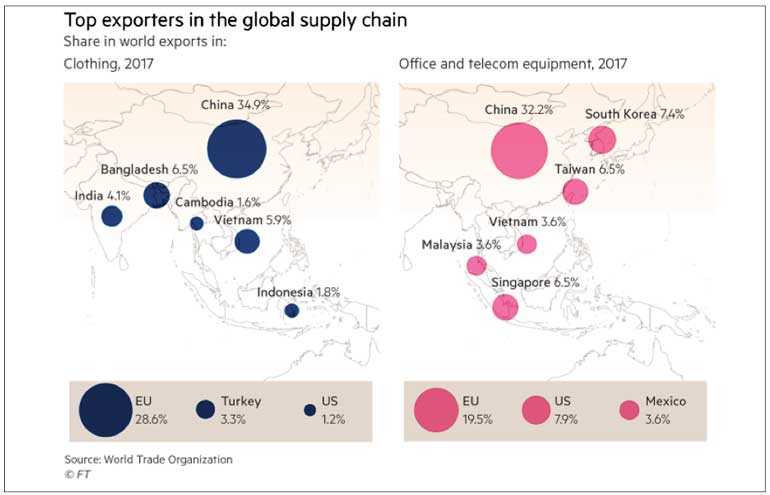 Vietnam was very much like Sri Lanka. It went through a 20-year war and was one of the poorest countries in the world but it refused to bow down and made some social-oriented market reforms called Doi Moi Reforms in 1986. Today, the nation is growing at the fastest pace in eight years, with a GDP growth rate comparable to China's. Its exports are worth 99.2% of its GDP. What is the secret of its success?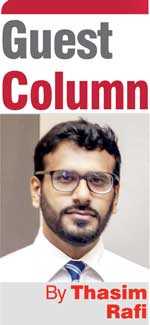 A recent study by the World Bank suggested that Vietnam's economic growth is the result of three major changes: Embracing free trade policies, reducing overregulation and costs of doing business, and investing in human capital and infrastructure.

Trade liberalisation opened the door to new agreements, lowering taxes for international commerce operations and increasing regional competitiveness. To date, Vietnam has successfully signed 16 bilateral and multilateral free trade agreements, and it has become a member of the World Trade Organization, the Association of Southeast Asian Nations (ASEAN), and the Eurasian Customs Union.

Anything from Nike sportswear to Samsung smartphones are manufactured in this ASEAN nation. Such is the success of the country, Sheng Lu, an assistant professor at the University of Delaware told the Financial Times that there are few spare workers or production facilities left.


Lessons for Sri Lanka



1. Trade liberalisation and FTAs

Vietnam achieved this miracle mainly due to trade liberalisation and avoiding protectionism. Sri Lanka has signed a few FTAs with India, Pakistan and Singapore; more progress needs to be made. The FTAs with India and Pakistan provide for duty-free entry as well as duty preferences for manufactured goods. Sri Lanka aims to attract foreign investors interested in entering the Indian and Pakistan markets to establish operations in Sri Lanka under the FTAs, but progress has been slow.

Trade between Sri Lanka and India has substantially increased since the beginning of the FTA, although Sri Lanka has yet to realise the full potential of the FTA. Sri Lankan exporters still face significant non-tariff barriers. Tariff concessions for Sri Lankan products include zero tariffs on 4,235 items; 50 to 100% reduction for tea and garments under quota; 25% reduction for 553 textile items; and no reduction for 431 items on India's 'negative list'. Discussions are underway to reduce the negative lists of both countries. Sri Lanka is currently negotiating an Economic and Technology Agreement (ECTA) with India. Under the Pakistan-Lanka Free Trade Agreement, Pakistan offers duty-free entry to all Sri Lankan exports, except for items on a negative list. Pakistan's negative list contains 541 items with no duty concessions. Sri Lanka has offered duty-free entry to 102 items from Pakistan. Sri Lanka's negative list contains 697 items.



2 Investment in Human Capital

Vietnam invested billions of dollars in human capital and they did that as more than half their population was under 35. Sri Lanka has a young population and an average age of 30 and we have a young and energetic youth and the Government although investing in primary education must look at investments in IT infrastructure which is how Vietnam was able to attract major corporates like LG and Samsung to set up factories in Vietnam. Investment in this area may even reduce the outflow of domestic workers who are vital human capital leaving the nation due to lack of opportunities.



3 Venture into new export arenas

Vietnam achieved this export boom not only via garments and electronics exports but also by investing in young entrepreneurs and AI startups. Vietnam's dynamic startup landscape is creating a unique opportunity for blockchain startups to establish their operations in the country, especially considering the rising number of highly-skilled engineers. Every year, nearly 40,000 information technology graduates join the employment pool. According to a recent report by the consulting firm AlphaBeta, Vietnam ranks second-best in terms of tech investment climate in the Southeast Asia region and third in digital talent. Sri Lanka too can learn from this and although we have an emerging start up culture there is a lot more that needs to be done if we are to truly emerge as a nation that can nurture world class tech entrepreneurs.

Sri Lanka is in the right track with an export focussed Government and with policies being introduced to enhance the process of attracting FDI but all that is needed is adequate implementation. It is a good time to study the case of Vietnam and learn from the success story of this once impoverished nation.


(The writer is Co-Founder Hubpoint Global and Director Venture Green Ltd.)