The root cause of most ethnic conflicts is the lack of integration. We are all born innocent. Thereon our families, our schools and the wider society shapes our values, our thinking, that then drives our actions.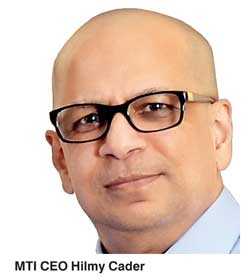 Early on in life if we learn to appreciate diversity and if we learn to respect each other's religions and cultures, peaceful cohabitation is possible. Our schooling environment plays a major role in shaping us and builds lifelong friendships. This is where integration needs to start.

But how can this happen in a society where schooling is increasingly discriminated along religious lines? How can this happen when political parties are formed on racial divides?

The solution, which looks increasingly utopian, lies in enactments (constitutional changes), enforcements and enlightenment.

Wishfully thinking we had a 'bot' (not our politicians) to fix this!
hilmy@mtiworldwide.com