The Sri Lanka Retail Forum 2017, organised by the Sri Lanka Retailers Association, an affiliated trade body of the Ceylon Chamber of Commerce, will be inaugurated this evening at the Cinnamon Grand, Colombo.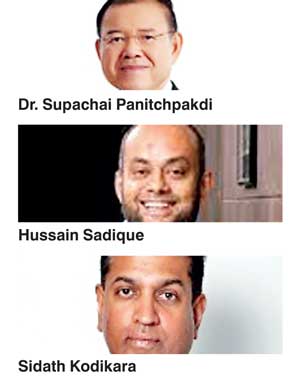 Thailand Central Pattanan Honourary Chairperson Dr. Supachai Panitchpakdi, who is also the former Deputy Prime Minister of Thailand and former Secretary General of the UN Conference on Trade and Development, will deliver the keynote address during the inauguration session, which will be held under the title 'Building a Retail Empire'.

Sri Lanka Retailers Association Chairman Hussain Sadique and Organising Committee Chairman Sidath Kodikara of the Sri Lanka Retail Forum 2017 will also speak during the inaugural session, outlining the objectives of the forum.

The forum will hold four key sessions tomorrow with topics such as the 'Changing Dynamics of the New Consumer', 'Reaching the New Consumer with Digital Dynamism', 'Innovation in Retail Operations' and 'Masterclass on Emerging Issues' to come under focus, with 20 renowned global and local sector practitioners ready to share their expertise.

The organiser of this event, the Sri Lanka Retailers Association (Guarantee) Ltd. (SLRA), is the only industry body for this sector in the country and represents nearly 40 leading and national level retail firms, who have countrywide reach across various product segments. If you wish to take part in this event, which will take place at the Cinnamon Grand tomorrow, call 115588852 or email niroshini@chamber.lk.