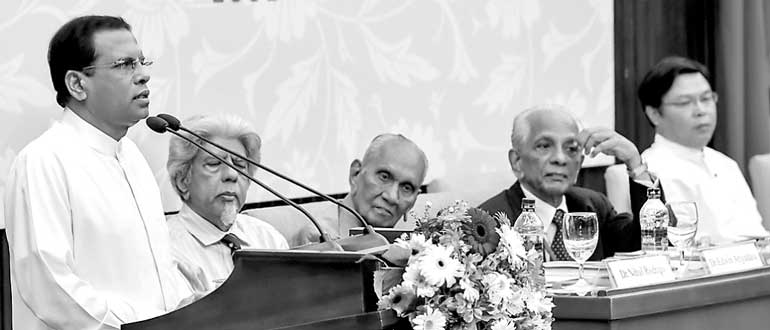 President Maithripala Sirisena has appreciated and thanked China for its strong support to help the island country develop and strengthen its economy.

Sirisena made the statement at the 60th anniversary celebrations of bilateral relations between Sri Lanka and China organised by the Sri Lanka China Society in Colombo earlier in the week. Sirisena said that China had always stood by Sri Lanka and helped the country defeat the Tamil Tiger rebels after a 30-year bitter conflict. "It is no secret that China supported us and stood by us to defeat the Tamil Tigers. For that we are grateful and we will never forget what they have done for us," he said. The President said the recently-signed Hambantota Port agreement between Sri Lanka Ports Authority and China Merchants Port Holdings would be beneficial for Sri Lanka, and his Government had signed the agreement after rounds of talks with China. "The Chinese Government and its people have always helped us and for that I appreciate and thank them and I hope this relationship will only get further strengthened," Sirisena said.

China is one of Sri Lanka's largest development partners and has invested millions of dollars to strengthen the island's infrastructure, tourism, education and culture.Reiterating that China was a true friend of Sri Lanka, Chinese Ambassador Yi Xianliang said China would continue to support Sri Lanka and strengthen its economic development.

"China is also a developing country but we have no hesitation to help Sri Lanka," he said.