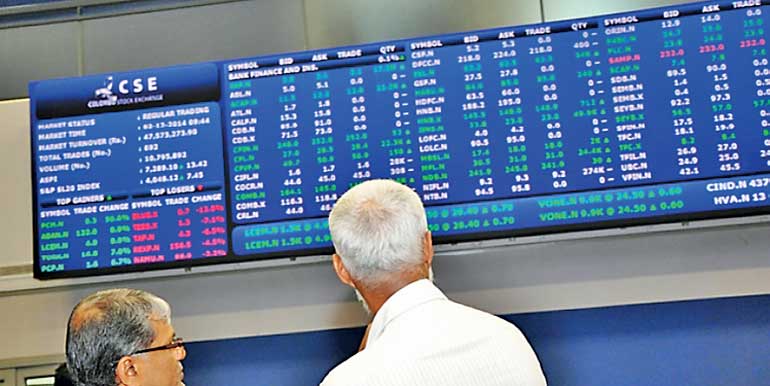 Reuters - Shares closed at a more than 11-month high in heavy trading on Friday as foreign buying for 26 sessions in a row took net inflows into equities to Rs. 13.9 billion ($91.39 million) and boosted sentiment.

Foreign investors bought shares worth Rs. 708.2 million on a net basis in the session, bringing the year-to-date net equity inflows to Rs. 16.4 billion.

The Colombo stock index gained 0.59 percent at 6,610.46, its highest close since 20 May. The index added 1.1 percent this week, marking its fifth winning week. A vote on Thursday in the European Parliament in favour of Sri Lanka gaining a trade concession also brought cheer to the market, traders said.

"Continuous foreign buying and the European Parliament vote helped boost retail investor sentiment. Retail investors bought some shares related to garments," Acuity Stockbrokers CEO Prashan Fernando said.

"We believe the market will gain in the next week too."

The index has climbed 10.6 percent in the 21 sessions through Friday, having risen for 18 sessions in that period.

Turnover stood at Rs. 1.97 billion, more than double of this year's daily average of Rs. 908 million.

Market heavyweight John Keells Holdings gained 1 percent, while garment manufacturers Hayleys Fabric PLC and Teejay Lanka PLC rose 1.8 percent and 2 percent, respectively.