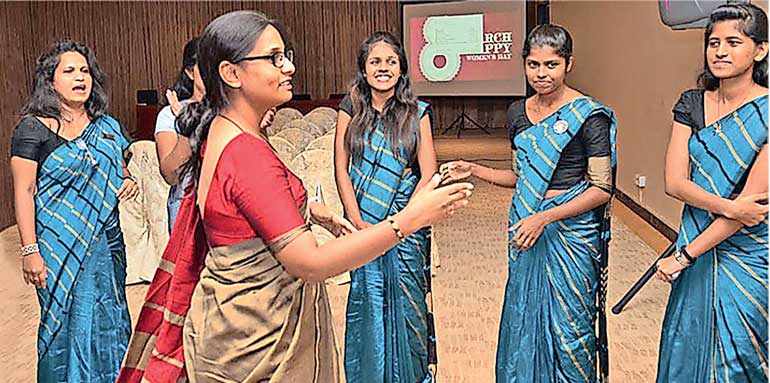 Enthusiastic participants at BMICH's International Women's Day program
The S.W.R.D. Bandaranaike National Memorial Foundation (BMICH) joined the world community recently in celebrating International Women's Day, and its 2017 theme 'Be Bold For Change'. To mark this important day, the BMICH held an educational programme filled with inspiring speeches as well as a workshop on 'How to meet the challenges that women face in a changing environment'.

All female employees of the BMICH participated enthusiastically whilst remembering and paying tribute to two outstanding women leaders of Sri Lanka who were and are still closely associated with the BMICH. Late Prime Minister Sirimavo Bandaranaike, who was the first woman to be Prime Minister of Sri Lanka, was the founder and first Chairperson of the BMICH, and Chandrika Bandaranaike Kumaratunga, the current Chairperson of the BMICH, was the first woman to be Executive President of Sri Lanka.

BMICH was the first purpose-built convention centre in Asia, featuring distinctive architecture and sprawling gardens, which has made it popular as a multi-faceted iconic venue.

At the workshop