Janis McDavid (25), born without arms and legs, is a famous motivational speaker in Germany. Janis is in Sri Lanka on a two-week visit.

The aim of his coming here is to create greater sensitivity towards the untapped potential of disabled people in Sri Lanka, through his presence and lectures.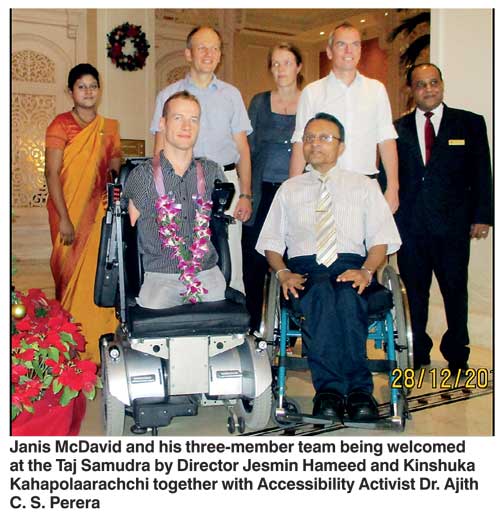 This he feels is significant after the Sri Lankan Government has ratified the UN Convention concerning the protection of the Rights of People with dis-Abilities.

He further aims to talk about values, morality, responsibilities and possibilities and furthermore to motivate the key decision makers here by his attitude and inspire to achieve great things even with significant physical limitations.

He is a Business Economics undergraduate at Witten/Herdecke University in Germany.

He is also the author of the book entitled 'Your best life: The courage to surpass yourself and make the impossible possible'.

He often joins German Parliamentary sub-committees as an expert on promoting greater acceptance and recognition of the ability of persons with disabilities.