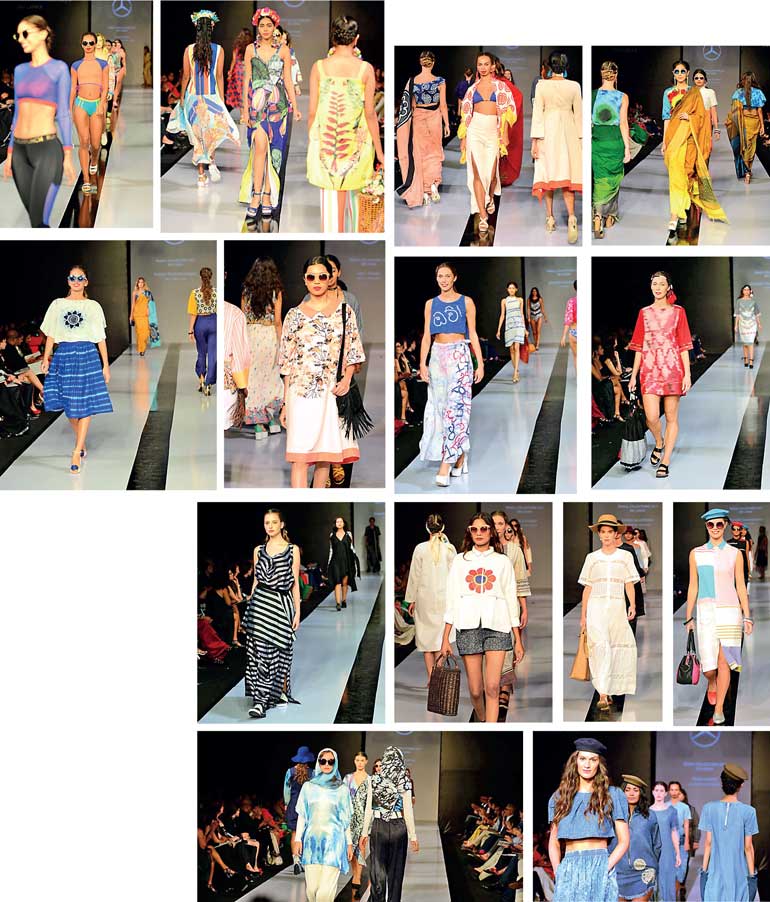 Sri Lankan fashion and apparel industry leverage on digital commerce and live streaming technology for the country's first-ever 'shop the runways' launched during Mercedes-Benz Fashion Runways at Sri Lanka Design Festival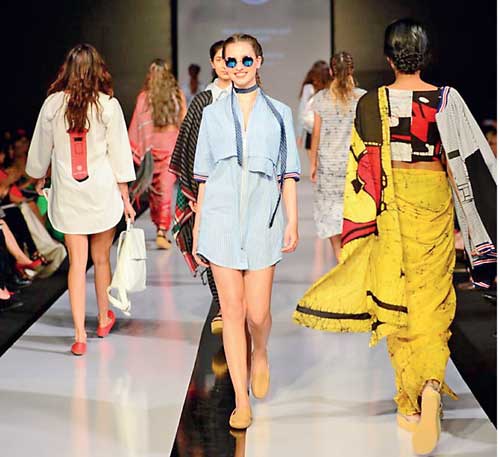 Sri Lanka Design Festival (SLDF) unfolded its 2016 fashion edition a couple of weeks ago with a powerful proposition that placed Sri Lanka as the world's leading destination for travel fashion. The medium for this proposition to go international was digital retail powered by new-age e-commerce technology and worldwide live streaming that enabled audiences all over the globe to not only instantly watch, but also immediately purchase the SS17 looks that were being launched on the runways in Colombo.

The product proposition too matched the futuristic, tech-driven approach of the medium and tied together the country's lifelong reputation as a travel destination and modern legacy of a high-tech fashion manufacturer, with 'travel fashion' – arguably one of the most potent futures for the local apparel industry and individual designers alike.

SLDF collaborated with an international team of specialists for the worldwide live streaming from Sri Lanka and the country's first ever 'shop the runway' feature that allowed consumers to purchase immediately after the shows, while a powerful audience of international fashion entrepreneurs, designers and media were also present at the event. SLDF's Mercedes-Benz Fashion Runways were held in partnership with DIMO and AOD at the festival site SLECC in Colombo.

Sri Lanka's reputation as a breath-taking travel paradise has continued for centuries and even in the modern context, it is the kind of destination that can attract the new-age traveller who is hungry for experiences from history to adventure, nature, healing and culture to much more. With a diverse combination of vacation places from tropical island beaches, jungle landscapes and chilly mountains to contemporary urban settings only a few short hours apart from one another, Sri Lanka has something for everyone to inspire a full travel wardrobe.

Today, 'travel' has become highlighted as an essential part of contemporary lifestyles and therefore a constant focal point in modern fashion as well. It is this new opportunity that Sri Lanka's fashion and apparel industry positioned itself to harness with 'travel fashion'.

Forming the essential commercial component of this story, the collections were live streamed to a worldwide audience of fashion consumers, buyers and retailers while also presenting the opportunity for them to purchase these products directly from Sri Lanka.

Parallel to the worldwide trend of major fashion brands to present their collections for online retail straight of the runways, the SS17 travel styles designed and made in Sri Lanka were also made available in the cyber space immediately after their premier to become the country's first-ever 'shop the runway' feature. This operation was put in place using digital retail that enables anyone and everyone to become a travel fashion consumer without the involvement of middle agents or expensive brick-and-mortar retail models.

The opportunity that this presents for the local apparel industry as well as individual designer brands in Sri Lanka is massive: Digital retail is a low-cost, wide-reaching method that allows large and small businesses alike to reap full benefits of technology and bypass geographical and certain financial constraints to reach new markets.

As the Sri Lankan apparel and fashion industries prepare to diversify further and explore new avenues in retail and B2C models, the digital selling proposition initiated at Sri Lanka Design Festival's Mercedes-Benz Fashion Runways marks the beginning of a new future led by disruptive innovation.

With the Lankan fashion industry currently setting the stage for bigger and better prospects with transformative ideas like 'travel fashion', the Mercedes-Benz Fashion Runways at SLDF this year marked an important transition from a manufacturing industry to a knowledge and trend led one that presents new style ideals responding to shifting consumer mindsets.

Now, as fashion consumerism takes new shape with technology and as the needs of the market shift with changing lifestyles, Sri Lankan fashion has a new setting to claim its unique place in global fashion.

For partnerships and participation in 2017 and more information, contact the SLDF secretariat on 076 777 0306 or emailinfo@srilankadesignfestival.com.