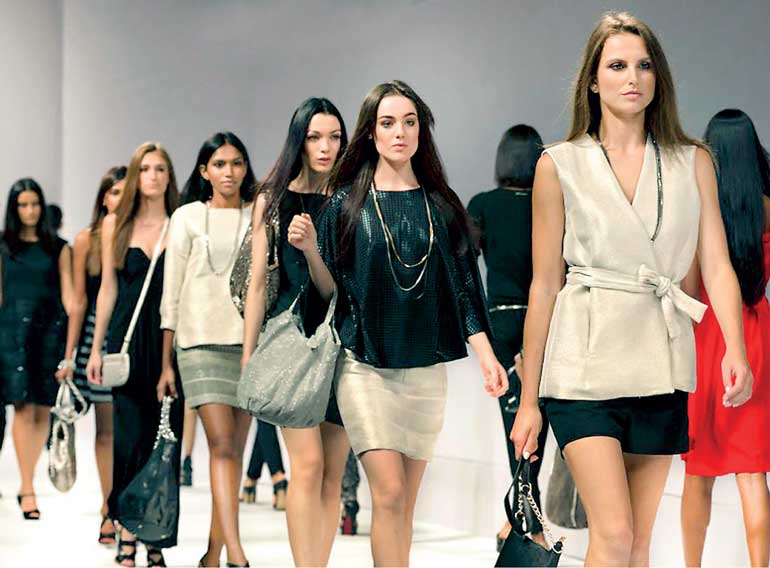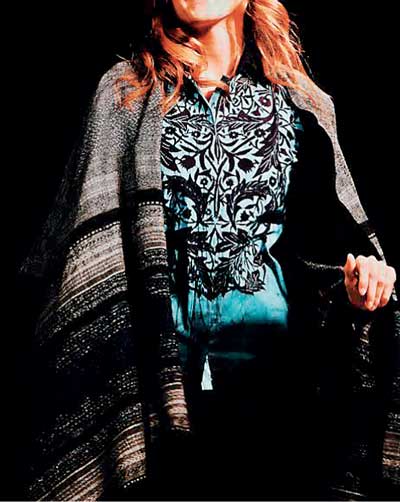 Sri Lanka Design Festival (SLDF) will unfold its 2016 fashion edition tonight with the Mercedes-Benz Fashion Runways.

With a powerful proposition that places Sri Lanka as the world's leader for travel fashion by tying together the country's lifelong reputation as a travel destination and modern legacy of a high-tech fashion manufacturer, these runways will present one of the most potent futures for the local apparel industry and individual designers alike.

SLDF is collaborating with an international team of specialists to take this story to every corner of the world through worldwide live streaming from Sri Lanka while a powerful audience of international fashion entrepreneurs, designers and media will also be present at the event. SLDF's Mercedes-Benz Fashion Runways held in partnership with Dimo and AOD will be held at the festival site SLECC in Colombo.

Sri Lanka's reputation as a breath-taking travel paradise has continued for centuries and even in the modern context, it is the kind of destination that can attract the new-age traveller who is hungry for experiences from history to adventure, nature, healing and culture to much more.

With a diverse combination of vacation places from tropical island beaches, jungle landscapes and chilly mountains to contemporary urban settings only a few short hours apart from one another, Sri Lanka has something for everyone to inspire a full travel wardrobe.

Today, 'travel' has become highlighted as an essential part of contemporary lifestyles and therefore a constant focal point in modern fashion as well. As fashion and travel trends begin to merge, a new opportunity is forming in the horizon; an opportunity that Sri Lanka is ideally positioned to harness as a unique travel destination with a world-class fashion manufacturing industry and emerging design talent.

All this strength as a modern travel fashion destination combined with Sri Lanka's remarkable fashion industry that can manufacture fashion to the best quality and the young design talent that has been developed for over a decade makes up for a magic combination.

Sri Lanka is uniquely positioned to become the world's travel fashion destination, and it is in this context that Sri Lanka Design Festival in partnership with DIMO together with AOD, prepares to launch Sri Lanka as a global 'Travel Fashion' destination at Mercedes-Benz Fashion Runways 2016. With this, Sri Lanka fashion and apparel industry will send out a clear message as its validity and potential excellence as a travel fashion destination, out to the world.

A message of this magnitude and consequence to Sri Lanka needs to be delivered in its full volume and scale to as far as travel fashion consumers exist –and this means every corner of the world. To achieve this, Sri Lanka Design Festival collaborated with an international team of experts to set-up live worldwide streaming of the runways from Sri Lanka.

This means that any fashion consumer with the interest on travel and a new style ideal will be made aware of Sri Lanka's new positioning as a travel fashion destination, sending out a ripple of potential growth opportunities to several industries like tourism, hospitality, fashion retail, apparel manufacturing, travel and even traditional crafts at the grass-root level. SLDF Mercedes-Benz Fashion Runways will commence its worldwide live streaming tonight and continue throughout the weekend at scheduled runway times.

The participants of these mega runways and massive undertaking with national-level growth consequences come from both the local apparel industry and individuals brands and designers. The individual designers and brands of the runways will commence the runway series tonight with a rich take on how local traditional textiles and new technology fuse to present contemporary fashion and a new Sri Lankan style.

The second night of the runways dedicated to the local apparel industry's take on travel fashion will have Hidraramani focusing on the theme of 'airport chic' that targets high-end travellers from diverse backgrounds while Orit has taken on the challenge of creating an 'on the road' wardrobe for travel. Simultaneously, Brandix & Tee Jay Lanka will take on the runways with a modern outlook to 'Tropical Street Style'.

Innovative Knits & Orient Design is currently preparing with the theme 'Urban tropics' while EKKO and Vogue Tex will present individual collections themed under 'Nostalgic Getaway'. MAS will leverage on their strength for active wear and put forward the looks 'Tropical street style' by Linea Intimo and the 'Active tropics' with Linea Aqua and MAS Active.

The theme 'Urban Tropics' is currently under production at Star Garments, Lanka Leather and Union Apparel with MRC working on 'Urban weekend'. Rakshaa is prepping for the theme 'By the water front', along with an industry collaboration project with COATS. MAS Fabrics will take to the catwalk with 'Zen & Leisure' and Penguin & COATS with 'Travel sport.

Furthermore MAS Intimates will be presenting collections under the theme 'Evening City' and Timex on 'Tropical City'. The runways will present this ultra-modern line-up of collections all designed and made in Sri Lanka, as never before by the local apparel industry. The runway series will conclude with the showcase of forty young graduating designers from Sri Lanka's leading design educator AOD, marking an inspiring end the represents the future of Lankan fashion.

SLDF will take place on 4, 5 and 6 November at SLECC Colombo, with AOD and DIMO hosting the Mercedes-Benz Fashion Runways with Coats Thread – Official Thread and Zip Partner, GT Nexus – Official Technology Partner, HNB Bank – Artisan Empowerment Partner, Mount Lavinia Hotel – Official Host, Wijeya Newspapers – Official Print Media, Just-Style – International Media Partner, Dialog – Official Telecommunications Partner, British Council – Knowledge Sharing Partner, Papyrus – Official Paper Partner, Anim8 – Official Print Partner, Free Lanka – Official Beverages Partner, Salon Kess and We Are Designers. The event is endorsed by the Joint Apparel Association Forum.

For tickets, login to www.srilankadesignfestival.com and buy online or for more information, contact the SLDF secretariat on 0763427772, 5867772-3 email info@srilankadesignfestival.com or walk in between 9am -5pm to the Sri Lanka Design Festival Secretariat at AOD, 29, Laurie's Road, Colombo 04.