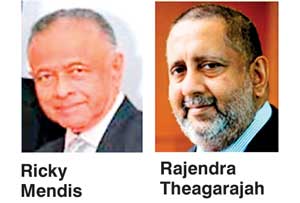 Top corporates in Sri Lanka from diverse industries have joined hands with MTI Corporate Finance to sponsor 'idea2fund'. This initiative was launched to uncover and enable the next generation of Sri Lanka's entrepreneurs. 'idea2fund' has created the platform for such aspiring entrepreneurs to present their venture ideas and gain access to funding and advisory.

The sponsors and enablers are as follows; Dialog Axiata, EAP Holdings, National Development Bank, People's Bank, Sarva Integrated, Sign tech, Teleview and Wijeya Publications. Former Chairman of Delmege Forsyth Ricky Mendis, in his personal capacity, is also one of the event sponsors, who hopes to encourage and encourage young entrepreneurial talent.

"Undoubtedly in the next five to 10 years, Sri Lanka would welcome a new breed of entrepreneurs who will challenge the conventional business models. MTI's idea2fund is aimed at identifying, enabling, funding and nurturing such entrepreneurial talent. We are delighted to have the above mentioned sponsors and enablers on board, collaborating to boost this groundbreaking initiative," said Hilmy Cader, CEO of MTI Consulting.

MTI Corporate Finance is the corporate finance arm of MTI Consulting, a boutique strategy consultancy with a network of associates across Asia, Africa and Middle East. MTI Corporate Finance provides a comprehensive range of services, including due diligence, feasibility studies, funding new businesses or capitalisation of existing ones – from IPOs to private placement facilitation, M&A facilitation, and advisory on governance, compliances and risk management.

To apply, log on to www.idea2fund.lk.