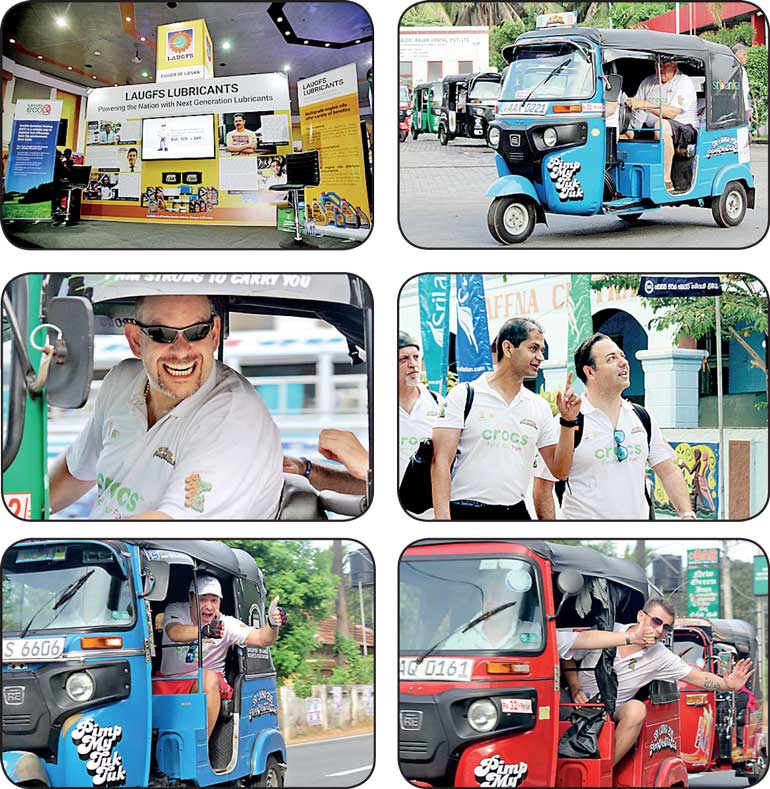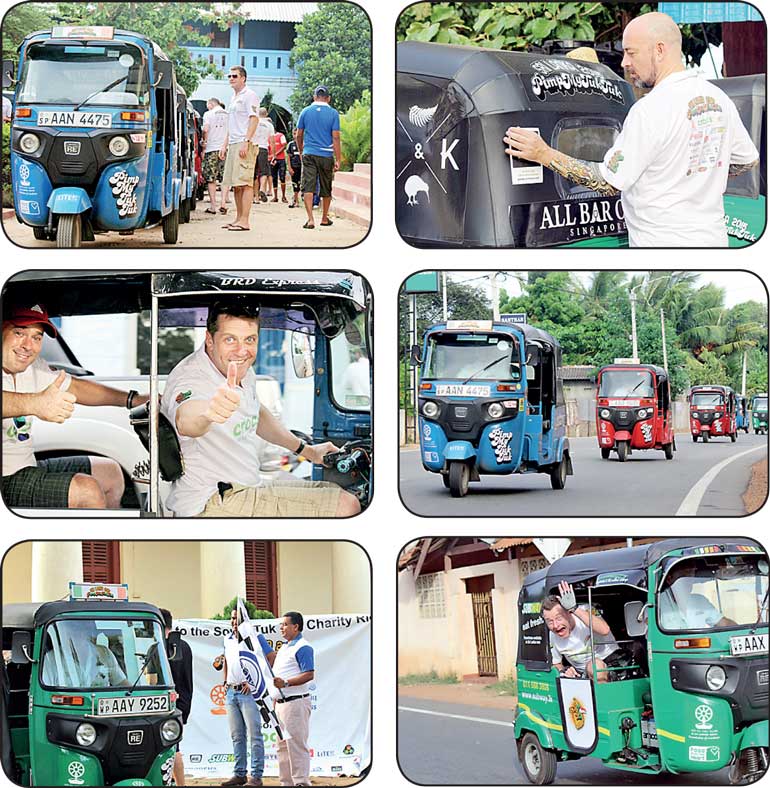 When 40 Asia-based European and Asian driversin 20 'TukTuks' committed to drive for 10 days from Jaffna to Matara to raise funds for charity under the banner of Pimp My TukTuk'(PMTT), David Pieris Motor Company Ltd. was quick to come forward as a main sponsor and service partner for this inspiring initiative.

PMTT participants included senior executives from multi-national companies and financial institutions, who have sacrificed time and money to raise $ 100,000 for the Foundation of Goodness. These proceeds which will go towardshelping to set up a reverse osmosis plant for water purification in Anuradhapura and a Boys' orphanage in Valvaagam in Jaffna.

The rally kicked off from Jaffna on 20 July, taking the drivers and their personalised TukTuks through diverse and breathtaking scenery along the A9 highway, Trincomalee, Ratnapura and many other town en-route to its final destination at Matara on 24 September.

They will stop along the way to engage in impromptu activities aimed at enriching the lives of people living in towns and villages on route.

The drivers will be accompanied by the Bajaj Service three wheeler and crew who will help provide technical and maintenance support for the grueling journey. The support team also put the drivers through rigorous three wheeler handling and terrain familiarisation training before the event.

To show their support and give the drivers a taste of true Sri Lankan hospitality and warmth, Bajaj sales and service dealers and Bajaj three-wheeler owners and their families will be gathering at points along the route to welcome the travelers with entertainment and refreshments specific to each region.

The PMTT drivers are all using Bajaj three wheelerswhich are used by millions of Sri Lankans for their regular commute to schools and offices, to travel to remote locations, and across rough terrain, which often cannot be reached by any other means of transport.

David PierisMotor Company Ltd. is the first automotive company to introduce the three wheeler as a 'family vehicle'. This convenient and economical vehicle revolutionized the transport sector as it brought affordable mobility to the common man and provided a means of livelihood to thousands of Sri Lankans. Bajaj three wheelers are assembled at a modern manufacturing complex in the Hambanthota district with a conveyorised assembly line manned by a high trained and skilled work force.

To follow this journey check out http://www.dpmco.com/pmtt/.