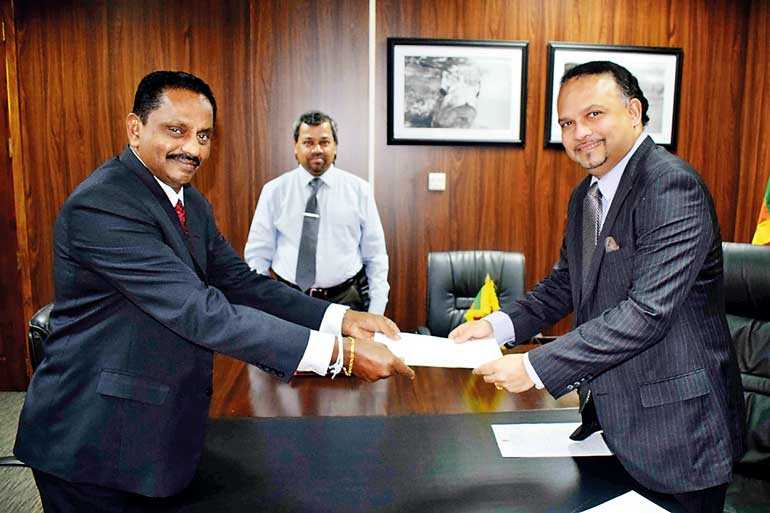 Coconut Development Authority Chairman Udaya Rupasinghe receives appointment letter from Plantation Industries
Minister Navin Dissanayake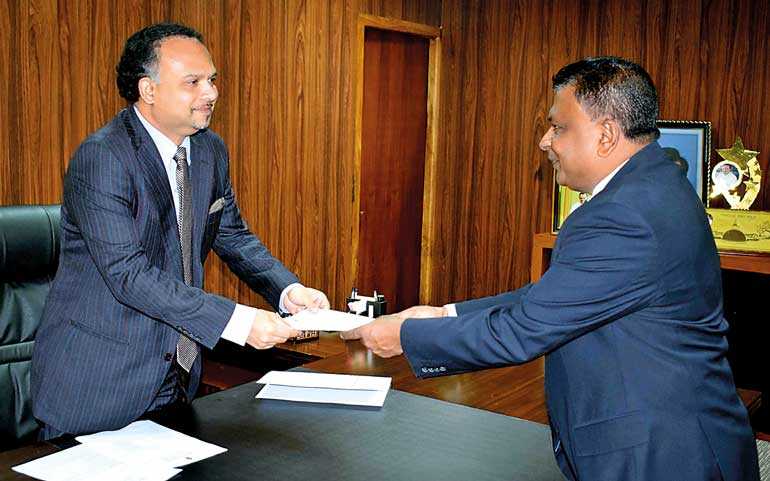 Tea Smallholdings Development Authority (TSHDA) Chairman Wijeratne Devagedara receives appointment letter from Plantation Industries Minister Navin Dissanayake
---
Plantation Industries Minister Navin Dissanayake has reappointed Udaya Rupasinghe as the Chairman of the Coconut Development Authority (CDA) and Wijeratne Devagedara as the Chairman of the Tea Smallholdings Development Authority (TSHDA).
The appointments were made last Friday.

Daily FT learns that the other appointments to State institutions such as Sri Lanka Tea Board, Coconut Cultivation Board, and Rubber Development Department, will be made in January.